09h30 – 13h00 on Wednesday 16th June 2021
"
.
" - A call to all mental health service providers.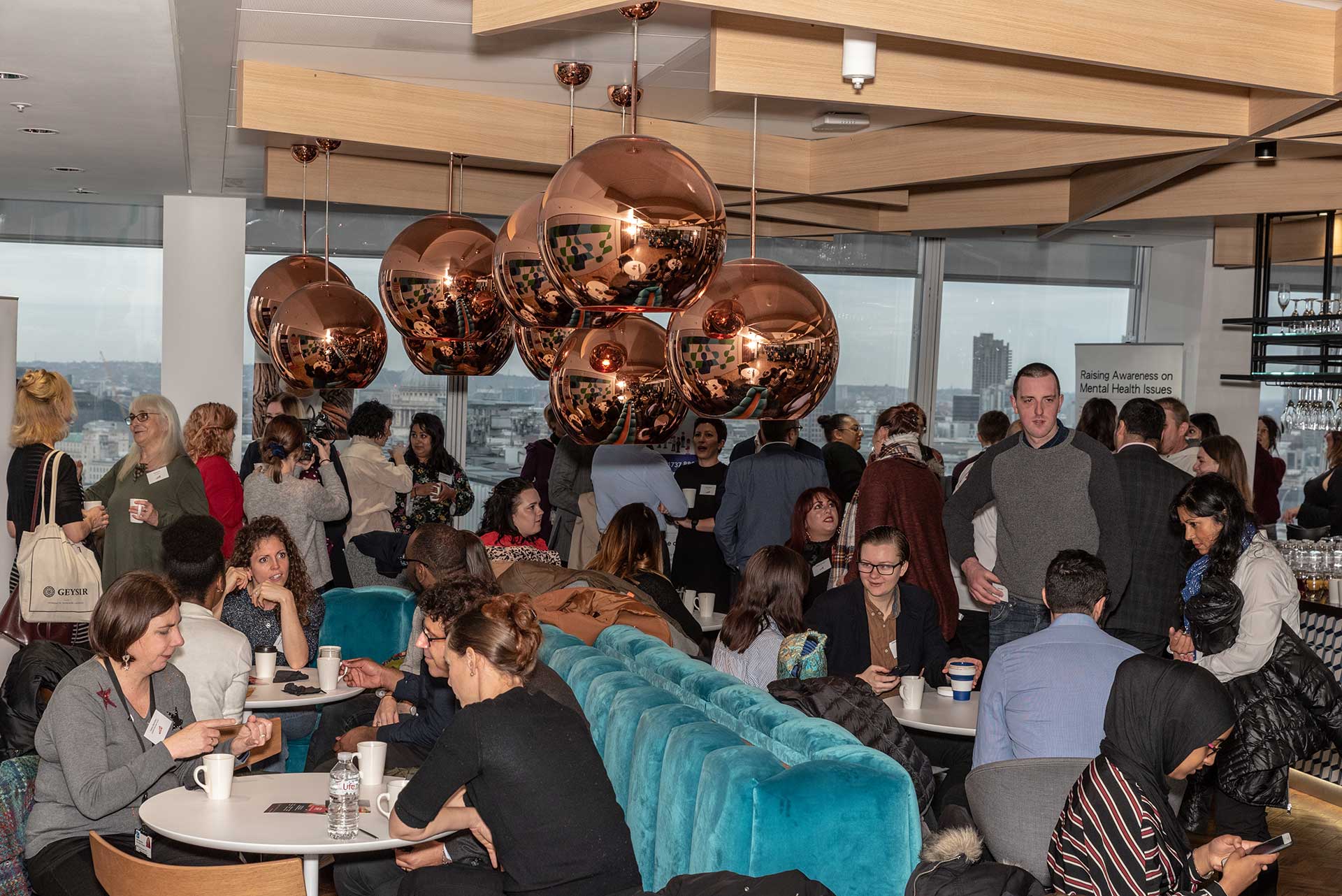 Who is out there to help? Who is out there when you or your loved one starts to suffer with their mental health or goes into crisis? Who is out there for on-going support? Who is out there to get a diagnosis? Who can you turn to when so many services are already at breaking point?
This dilemma is real. This is the reality many individuals and families face on a daily basis. Are we failing our children and young adults? Is the system at breaking point? How will 'the system' cope with the downward spiral of mental health throughout this pandemic?
Join us and be part of the conversation. Hear first-hand from experts who offer help and support. Listen to parents and young adults share their story.
Ben West: Mental health campaigner
After the unexpected and tragic loss of his 15 year old brother to suicide in 2018, Ben began campaigning for improved mental health awareness and support for young people. He started a petition to make mental health first aid a compulsory part of teacher training and has since handed over 200,000 signatures directly to the Prime Minister at 10 Downing Street. He is also currently working with LinkedIn on their #Changemakers campaign to improve mental health support in workplaces nationally. All in the memory of his brother, with the burning passion to prevent the same from happening to another family.
Professor Amanda Howe OBE FRCGP: President RCGP 2019-2021
Amanda Howe qualified as MRCGP in 1983, has worked as a GP since 1984, and currently practices at Bowthorpe Surgery in Norwich.  She is also Professor of Primary Care at the University of East Anglia.  She has a wealth of experience within RCGP, where she has previously held the positions of Vice Chair of Professional Development and Honorary Secretary. She is a Board member of the East Anglia Faculty and was their Provost 2016-2019. She is also the immediate past President of WONCA – the World Organisation of Family Doctors – in which role she learned how crucial the role of GPs is to running effective and efficient health systems.
Amanda has a substantive track record in educational innovation and research, and has led the GP teaching for the Norwich based MB BS since its inception.  She is passionate about enhancing training opportunities for medical students and young doctors outside hospital settings to strengthen patient care in community settings.  Her research interests include mental health, professionalism and resilience, and effective empowerment of patients and professionals in care, education and research. Her wish as President is to bring her experience to support members, and continue our learning together.
Rachel Williams: Suicide Prevention Force Advisor Surrey Police
Rachel has worked in Surrey Police for over 17 years as Police Staff.  She specialised in interviewing and working with victims and witnesses of serious crimes, providing them with support throughout the police investigation and court process.  She is also a trained Family Liaison Officer, supporting families after someone has died in a suspicious or traumatic way.  Her passion for helping people drew her to Suicide Prevention work and she took the role as Suicide Prevention Force Advisor in July 2020.
"The effects of suicide are devastating.  The aim of my role is to achieve a better understanding and prevent them in the future.  I want to raise awareness on how to help when someone is feeling suicidal and of the many support facilities available across the county.  I am also working to ensure families bereaved by suicide receive the help they need."
Dr Kathryn Hollins is a Consultant Child and Family Psychiatrist and Psychotherapist in the NHS (Surrey and Borders Partnership Trust) and in private practice, focused on parenthood, pregnancy and family life (www.drkathrynhollins.com).
For over 25 years she has been supporting families' close relationships and mental health so they can become healthier and happier in all their relationships, education, careers and everyday life.
Dr Kathryn is always curious to find out, 'what needs to happen so this baby/child/young person/parent can have their emotional needs met by those close to them?'. This is the foundation of good mental health.
Dr Phil Ferreira-Lay: BSc DIC MBBS MRCPsych MScCertHE FHEA
Dr Ferreira-Lay is a Consultant Psychiatrist with specialist expertise in Child & Adolescent Psychiatry and Medical Psychotherapy. He works in the Community CAMHS Service and Specialist Adult ADHD & ASD Service. He is the Clinical Director for Children & Young People's Services for Surrey & Boarders Partnership Foundation Trust. He has a national specialist advisory role with the RCPsych in supporting the continued improvement of CAMHS services across the UK.
Dr Ferreira-Lay is passionate about breaking down the stigma that mental health still has in todays' society and feels that talking about our feelings is the way forward.